The Barlow Homestead Vineyard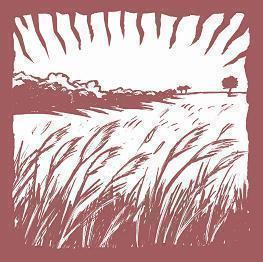 The Barlow Homestead vineyard is the core of my Sonoma Coast Pinot Noir program. Sometimes it is bottled as The Habitat, other times as simply Sonoma Coast Pinot Noir. The Barlow Homestead Vineyard, located just to the northwest of Sebastopol is owned and farmed by a gentleman named Paul Sloan, who brings a singular approach to winegrowing. He farms several small parcels in the Sonoma Coast, and all of the sites he farms are planted to tight spacing--generally one meter between plants and 1.3 meters between rows, yielding 3600 vines per acre. Very much inspired by the vineyards of Burgundy. But he has adapted his practices to the Californian climate (for example, the fruiting wire, often only 18 inches above the ground in the old world, is higher in his vineyards to avoid the reflected heat from the ground in our hotter climate). The care and attention to detail that is lavished on these vineyards is inspiring. A pioneer, in my view, and exactly the kind of grower I want to work with. In addition to the high density plantings, he uses techniques drawn from Biodynamic and organic farming. The vineyard surrounds the winery where I make my wines, and so in a way it is my enological homestead too.
Paul makes wine from these vineyards. His brand is Small Vines. I help him with his winemaking, and in exchange I get a small portion of the grapes from this remarkable site.
---
<< previous | next >>