Gamay Noir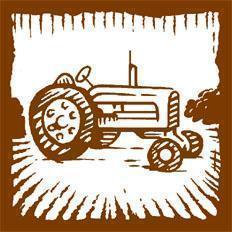 Back in 2013, I started looking for Gamay grapes I might purchase in order to make a small batch of my own. To my surprise, there were none to be had locally. So I began asking some of the growers I knew whether they would be willing to plant a little for me, if I promised to buy the resulting crop. Tim and Brian at The Shop graciously agreed to let me do this and so I was off to find Gamay cuttings. I wound up in El Dorado County, in the Sierra Foothills, at the doorstep of a man named Ron Mansfield, in the winter of 2014, to see if I could acquire some cuttings from him in order to graft some onto existing vines at The Shop. We took a drive around some of the vineyards he manages and struck a deal; a couple of months later I drove back up to his place, picked up the cuttings and delivered them to The Shop where, in the spring of 2014, about a half an acre of vines were grafted over to Gamay. Happily, because the cuttings were grafted onto existing vines, the grafted portion of the plants are young, but the root systems are 15 years old.
The cuttings I brought back are of a clone originally selected in Beaujolais. The vines are a bit more upright growing than Pinot Noir, with somewhat paler leaves. The clusters, which I thought would be larger (it had been suggested to me that this would be the case, anyway) are only a little larger than those of the neighboring Pinot Noir vines, although the berries are bigger and the clusters are more tight. They have a more purple color as grapes (in contrast to the Pinot Noir which appear black). They seem more resistant to botrytis and sunburn too.
The Shop, in Carneros, seems to be a good climate for Gamay. It's on the warm side for Pinot Noir, but with its high acidity and slightly later ripening, Gamay is happy there. The soils at The Shop are clay loam, unlike the foothills which have granitic soil not unlike those found in Gamay's ancestral home, Beaujolais. But the Gamay does not seem to mind. 2015 marked the first vintage of Gamay from the Shop and I am encouraged by the early results.
---
<< previous | next >>